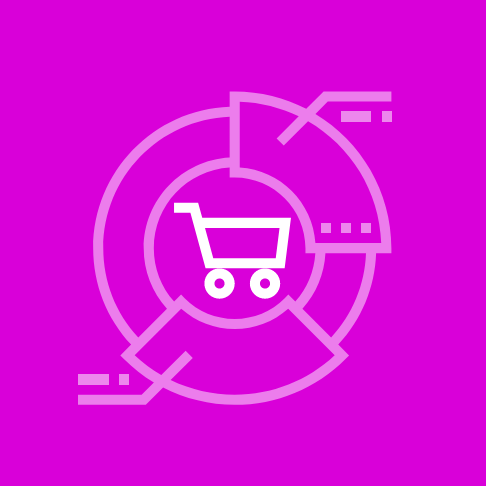 Choose the web marketing strategy
Communication, at the basis of any form of Marketing, in the digital sector is an exponential factor, since with just a few clicks you have the opportunity to reach millions of people every day.
Our Digital Marketing projects are based on vertical expertise completely dedicated to FASHION.
The ATELIER Marketing team builds plans starting from the definition of S.M.A.R.T objectives together with your digital team: creation of the brand awareness, growth in visits, increase in sales.
A mix of services allows you to:
Rapidly increase targeted traffic from the advertising channels of Google, Facebook, Instagram and Pinterest, identifying Machine Learning or Growth Hack technologies based on the catalog content in order to profile new users as much as possible.
Design the optimal funnel to sell products online. We find your market niche and the ideal sales sector for your average cart and target audience.
Create the efficient strategy over time, to maintain contact with new and already-acquired customers.
Data analysis and study are a fundamental part of the strategy: information processing is managed and monitored by a dedicated team with experience in the fashion world.
Use tools effectively
In the complex and articulated context of the possible actions and in an adaptive manner with respect to the types of targets, products and channels, we plan and carry out the following activities:
1.Marketing automation
Marketing-emailing is the key-communication to consolidate turnover objectives and retain as many customers as possible. The cost of acquiring new customers is high and the goal is to continuously increase the customer database.
We define with the company themes, contents and sending timing, we create and manage the sending of newsletters with the proper workflow, that is cohesive in respect of the agreed editorial times and aesthetic standards.
2. Social campaigns (Facebook Ads and Instagram Ads)
The exponential volume of users active every day on Facebook and Instagram makes it possible to trigger more active and immediate advertising strategies and methods: the end user is able to see the advertisement immediately and the results will be available quickly.
Within the world of Meta Adv we implement engagement strategies and marketing campaigns with as many objectives as possible:
Awareness campaigns
Consideration campaigns
Conversion campaigns
3. PPC (pay per click) campaigns through Google Ads
We use the services of this channel to reach the ideal targets more precisely and in the appropriate context. We plan and activate the whole range of possible ads within Google: search, shopping, display, video, gmail.
4. CPA (cost per acquisition) campaigns & Influencer Marketing
Affiliation is increasingly an essential tool for reaching a vast audience of potential buyers.

We activate a close collaboration between merchants (sellers) and publishers (affiliates) to increase the sell-out capacity of the digital project.

We evaluate each market in respect of the best publishers and the product sold by the individual customer by a work of analysis and profiling.