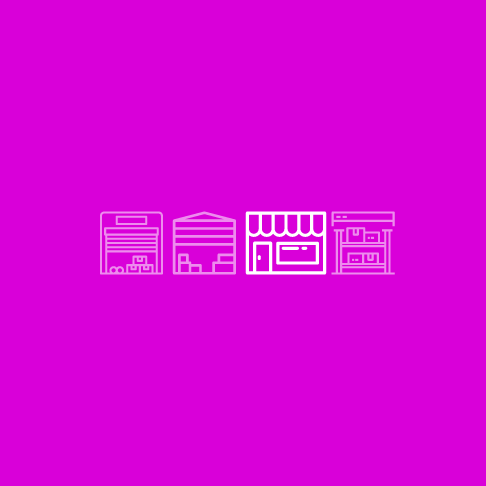 Integrated logistics
Evolving companies that, regardless their size, see the omnichannel mix growing, must also review their own logics for managing spaces and internal handling and order fulfillment processes.
The ATELIER logistics module is adaptive to company characteristics, manages inbound and outbound B2C/B2C and retail flows, integrating perfectly with the operational and reporting management.
Internal WMS
The company chooses to acquire its own spaces and resources rather than using external services, managing everything: from goods handling and location processes, to picking and integrated automated multi-channel shipping. External WMS
The company uses the services of a logistics partner instead of acquiring its own warehouse and staff while still maintaining control of the delivery/collection flow and delegating the management of location, picking and shipping.
Functionalities
Delivery control, alerts and shooting management, goods handling via mobile app, EAN association, variance reports, photo and data enrichment, location (by item, cart, customer, package…), optimized picking with differentiated picking missions, ventilation, shipping by channel , closed orders alerts and automatic printing of shipping documents (integration of couriers and recommended rates).